Recently, there are few cases of White Fungus has been reported from Patna Medical College and Hospital. Amid rising in Covid cases, we saw an unexpected rise of Black Fungus cases in several states of India. Till now few of the states like Odisha, Rajasthan, Tamil Nadu and Assam declared Black Fungus as epidemic. In between all these there is now a fear of White Fungus Infection reported to be attacking the covid patients with low immunity system. More on PIB.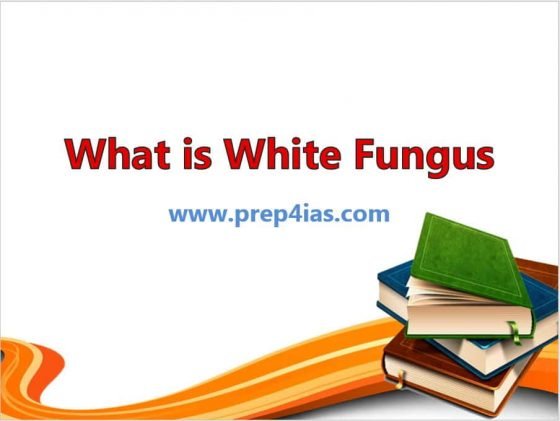 What is White Fungus
According to Experts, White Fungus are more deadlier than Black Fungus due to its acute affect on lungs and other body parts like nail, skin, kidney, brain, stomach, mouth and private parts. AIDS patients and peoples who have undergone kidney surgery are also at the risk of getting this Infection.
Who are getting Affected
This is mostly affecting patients on oxygen support. All the Covid recovering or recovered patients who are having uncontrolled Diabetes and relying on Steroids for long time are the most vulnerable ones. Low Immune System is the primary cause of this Infection. Doctors also pointed out negligence while using oxygen cylinder for Covid patients can put them at risk of 'White Fungus'.
Diagnosis
The disease can be diagnosed by either taking a small tissue sample or biopsy of the infected area of the body and blood tests also sometimes help in discovering the infection. Based on doctor advice, a CT Scan or X-ray can also be used to detect the infection.
Symptoms 
The symptoms of White Fungus are very similar to Black Fungus. Some of the symptoms includes:-
Fever
Cough
Chest pain
Shortness of breath
Swelling on one side of your face
Headache
Sinus congestion
Black lesions on the bridge of your nose or the inside of your mouth
Belly pain
Nausea and vomiting
Gastrointestinal bleeding
Blood in your stool
Painless bump on skin
Prevention and Control
Doctors advises below measures to prevent and control this disease:-
Always wear gloves and long sleeves while going outside.
Do not touch any plant material without hand protection and gloves.
Do not go outside without mask.
Always use sanitizer.
Avoid going to crowded places.
Always keep your surroundings clean and hygienic.
Avoid using steroids until it is absolutely necessary.
Great care needs to be taken if you are on oxygen support.
Consult your doctor if any of the above symptoms are observed.
Treatment
Patients are getting treated with Anti-fungal medicines. However it also depends on Patient medical conditions and severity of Lung Infection. If detected late, the infection can lead to death as well.