In this article, we will discuss about the India's currency rupee which has become the Asia's worst performing currency in last two weeks. This has happened almost immediately after IMF projected an impressive growth of around 12.5% in 2021, stronger than China. China was the only major economy to have a positive growth rate last year due to Covid-19 pandemic.
What's the Concern
India's Currency Rupee has slumped to a new low for the very first time in eight months causing a grave concern for the country's economy. This happens at a time when last year economy already suffered a huge blow due to ongoing Covid pandemic. Economic conditions might depreciate further due to surge in daily coronavirus cases.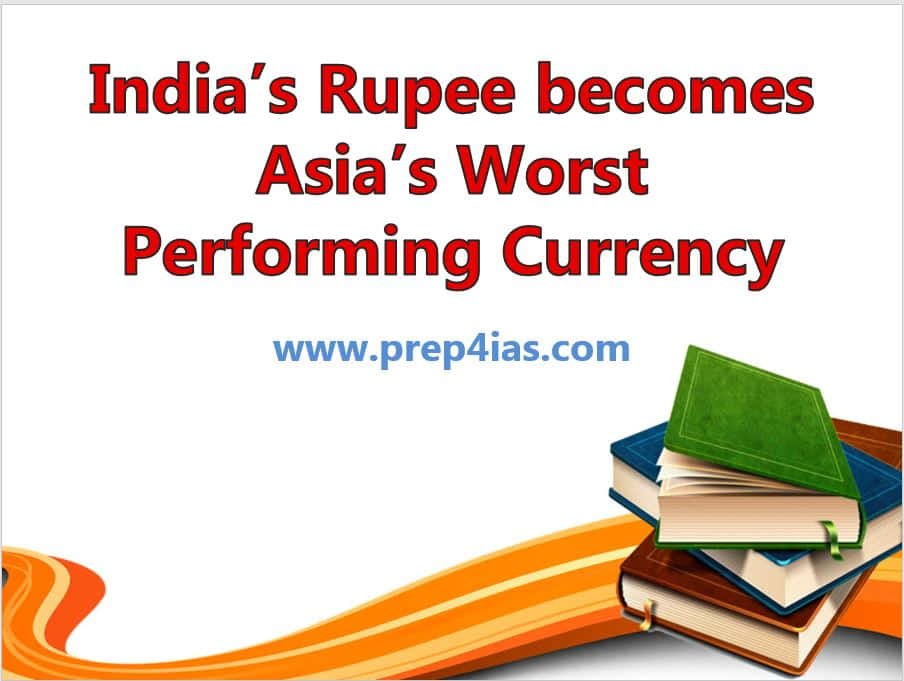 India's Rupee Becomes Asia's Worst Performing Currency
As compared to previous quarter when rupee performed exceptionally well, this quarter is becoming bad to worst. This week rupee crossed Rs75 per dollar and are expected to depreciate further as the cases continues. According to few reports, it might even reach up to Rs76 per dollar by the end of this year.
How Rupee has Fallen
On March 22, Rupee has been trading at a level of 72.38 to USD. Then it slipped to a levels of 75.42 on 13th April showing a decline of 4.2% just in a matter of weeks. Although the ground for this weakness was getting setup with the rise in Covid-19 cases and an announcement made by the RBI last week.
To maintain fairly monetary policy, RBI will inject liquidity through the Government Securities Acquisition Programme (G-SAP). For buying government securities, RBI has to print more money which will further deteriorate the value to rupee in global market. They have conducted the first round of purchase of government securities worth Rs25,000 crore.
How RBI Playing Its Role
RBI Governor Shaktikanta Das made it clear that they need to keep the returns low on Government Securities so that government can keeping borrowing at low cost. This means RBI will have to ensure that there are enough rupees going around in the System and this requires RBI to keep printing the money.
On the other hand, return on US Bond yield keep going up since early February. If it continues, then money will leave India and will be attracted towards US. This means an increased demand for the dollar. The Foreign Exchange market anticipated this possibility and working towards driving the weakness of rupee.
How It is Doing in Comparison to Other Currencies
Apart from Rupee, Turkey Lira is another currency which fell sharply during the same time period. It declined up to 4.36% against dollar. Other currencies like Brazilian Real has lost 3.99% in the same period and Russian Ruble has weakened by 3.25%. While most of the Country currencies depreciated, there are a few currency which got appreciated as well like Pakistan currency saw appreciation of 2.51% and South African rand saw appreciation of 0.82%. More on Indian Express article.
Reason for Decline
With more than 1.7 lakhs cases coming every day and likely to increase more in coming days is believed to be the main reason for this decline. With more and more lockdowns and curfew getting announced from different states will further dampen the situation resulting in further business and trade loss. This will delay the economic recovery rate which was hit hard by the pandemic last year.
Impact on Indian Economy
The fall of rupee is a grave concern for traders and businesses that import from foreign market.
Not only businesses but Students studying outside will get impacted as well due to weakening of rupee.
Rise in Petrol and Diesel Prices.
High Inflation.
Rise in Transportation Costs.
FMCG Products like soaps, detergents, deodorants and shampoos will likely to get expensive.
Pulses and Edible oils which gets imported on large quantity will also become expensive.