In past few days, spread of Covid-19 has been reported from many states of India. PM Narendra Modi chaired a virtual chief Ministerial meeting with all the State Chief Minister's. Although some of the Chief Minister's did not attended the meeting but most of them were available to discuss about the present spread of Covid-19 cases and the vaccination drive currently going in the country. In this meeting, Prime Minister conveyed the message to take quick and decisive steps to stop the spread of Covid-19 Infection. We will see the highlights of meeting in below section.
Why the Concern
In past few days, India has reported sudden surge in Covid-19 cases dominated mainly by 6 States – Maharashtra, Karnataka, Punjab, Gujarat, Tamil Nadu and Kerala. Of all the states, these states accounted for nearly 84% of recently reported cases with Maharashtra being the highest. 70 districts of the country reported 150 percent rise in cases in past few weeks.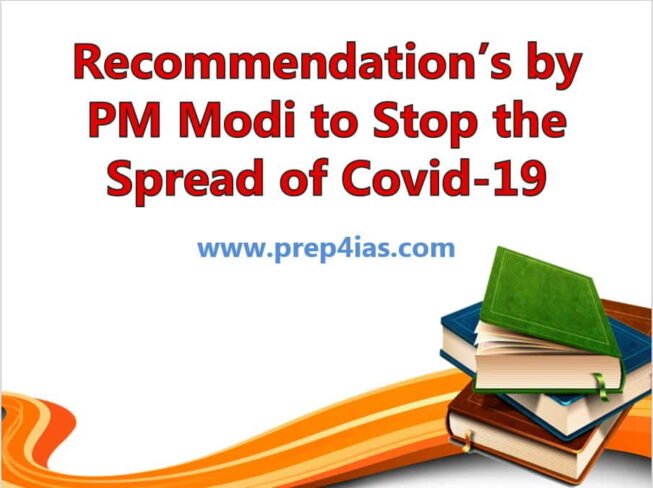 Recommendations by PM Narendra Modi to Stop the Spread of Covid-19 Surge
Prime Minister Modi stressed the need to identify the mutants of Coronavirus and assess their effects.
Step up the effort to test, track and treat in the same way we did during last outbreak.
It is very important to trace the contacts of every Infected Individual in minimal time to reduce the Spread.
We need to mandatorily keep the RT-PCR Test rate above 70%. He insisted on more RT-PCR tests in states like Kerala, Odisha, Chhattisgarh and UP which rely mostly on Rapid Antigen Test.
The effectiveness that we have achieved from our battle should not be turned into carelessness. We need to be careful without creating any panic.
While our Country has currently 96% recovery rate, it is important to maintain this rate and even try to further improve this rate. India among few countries in the world having very less fatality rate.
The pace of vaccination has now increased to 3 million per day in India. With increase in vaccination, the problem of vaccine wastage also needs to be taken care.
It has been reported that over 10% of vaccine were wasted in the states of Telangana and Andhra Pradesh. Same thing reported from the state of Uttar Pradesh as well. Reasons for this wastage needs to be reviewed.
We need to monitor the wastage of Covid-19 vaccine by involving Pro-Active people and keep the check on wastage by monitoring it every evening.
Emphasis needs to be given to tackle the covid-19 rumors and increase in awareness about the vaccine.
Stressed the need for provision of Micro Containment Zones to check the spread of Covid-19.
PM Modi urged to increase the testing and pay special attention to "referral system" and "ambulance network" in Small Cities.
Lastly, Prime Minister concluded the meeting with the steps to prevent the spread of Covid-19 infection, that is wear masks regularly, maintain physical distance, take care of cleanliness etc.
Is Vaccination going too Slow
With current vaccination drive going now, it has been reported that India is currently vaccinating at the rate of 3 million per day. This rate is expected to increase in future with more and more vaccine centers getting opened. At the time of writing this article, so far 3,50,64,540 does has already been administered so far. Although it is going on but according to a Parliamentary panel report, vaccinating 3 crore people(1% of total population) in two months is not fast enough.
States with No Covid-19 Death
With all the current spread of Covid-19 cases, 15 States/UTs have not reported any Covid-19 deaths in last 24 hours. These 15 States/UTs are Assam, Andhra Pradesh, Odisha, Uttarakhand, Lakshadweep, Sikkim, Meghalaya, Dadra & Nagar Haveli, Daman & Diu, Nagaland, Tripura, Ladakh, Manipur, Mizoram, Andaman & Nicobar Islands and Arunachal Pradesh. More on PIB.